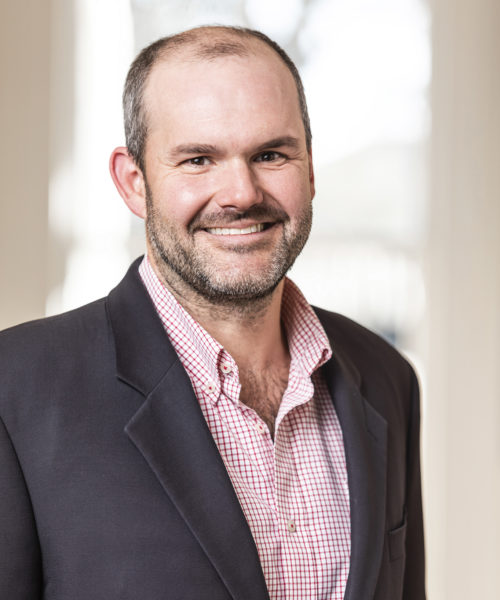 Parke McEnery is the Sponsoring Broker, Principal and Manager of The McEnery Company & McEnery Residential; our sister brokerage businesses with collective annual sales of more than $300 million.
Parke is also regularly engaged in personally serviced commercial real estate sales and leasing, project management, both fee-based and personal real estate development, and specialized real property consulting assignments. Over the course of his 19 years of experience in the real estate industry, he has developed a unique working knowledge and understanding of nearly all real property classes, as well as a keen familiarity with a broad geography of markets.  Parke has provided our client base with on-site real property consulting services in markets across the Country, as well as every U.S. state fronting the Gulf of Mexico. He has proven the ability to quickly understand new market dynamics critical to delivery of necessary solutions to any real property assignment.
He has been featured, quoted and included in many local regional and national media publications including the Wall Street Journal, Forbes, Fortune, The Advocate/Nola.com and City Business. Parke is a licensed real estate broker in Louisiana and Mississippi, and a general certified real estate appraiser in Louisiana.
During the course of his career, Parke has closed in excess of $200 million in real estate brokerage sales and leasing transactions and has managed over $50 million in fee based and personal real estate development and investment.
For well over a decade, Parke managed The McEnery Company valuation platform and has opined on the market value of an estimated minimum of $2 billion in real property assets. In 2014, the Appraisal Institute ® awarded Parke the prestigious MAI designation.
Parke has served or is presently serving on boards and committees related to Rhodes College, Trinity Episcopal School, Covenant House and numerous other local charitable and social causes. He is happily married to Marti McEnery, and is also the proud father of three young children. Parke is a graduate of Rhodes College, where he was a multi-year letterman on the football team.