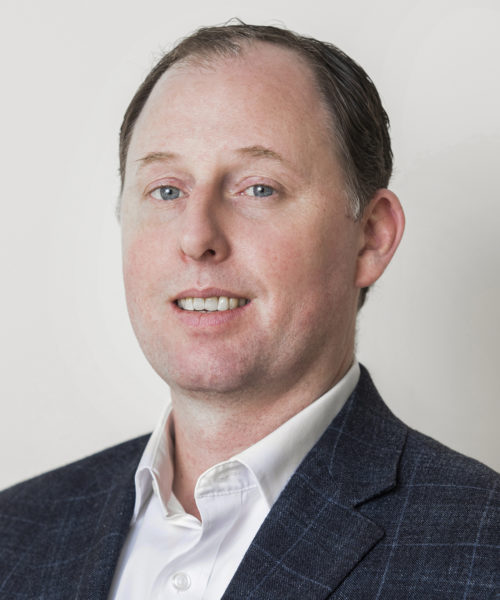 Gordon McLeod was the top producing agent for The McEnery Company in 2020 and 2021 with over $50 million in closed transactions over a three-year period since joining the company in 2019. Gordon is focused primarily on commercial real estate brokerage, development, consulting, and project management opportunities. Several recent notable project management and consulting engagements include the Campus Development Plan for Trinity Episcopal School and Church and the Westfeldt Brothers Coffee office renovations.
Gordon has personally acquired and developed a healthy multi-family and mixed-use property portfolio, having recently completed overseeing a mixed-use redevelopment of the former McDonogh 30 School/WYLD Radio Station building in the bio-medical district near downtown New Orleans. For the "Schoolhouse" project, Gordon received a 2019 Excellence in Construction and Real Estate Award by New Orleans City Business Magazine, and a 2020 Award for excellence in historic preservation from the Louisiana Landmarks Society. The project is also featured by National Park Service as one of 20 "Select Projects" for the 2020 Annual Report for Federal Historic Tax Credits, along with Wrigley Field and the TWA Flight Center, among others (Press).
Gordon previously served as the Chief of Staff to two New Orleans City Councilmembers. He has been certified in the International Building Code, and is an expert in land use and planning policy, holding both a Master's Degree in historic preservation from the Tulane University School of Architecture and a bachelor's degree in historic preservation and city planning from the College of Charleston. He is additionally a Fellow of the Institute of Politics at Loyola University New Orleans.  Gordon is currently enrolled in coursework to become a Certified Commercial Investment Member (CCIM).
Gordon is the current President of the Board of the New Orleans Chapter of Young Presidents Organization NextGen (YNG). He is also on the Board of Directors of the Metropolitan Crime Commission. He is a past President of the Preservation Resource Center of New Orleans Board of Directors, where he continues to Chair the Governance Committee. He additionally serves on the Building and Grounds Committee for Trinity Episcopal School and Church, and is a member of the Urban Land Institute (ULI). He and his wife, Kathryn, are charter members of the Historic New Orleans Collection's Caillot Circle, serve on several other local nonprofit boards, and enjoy being socially and civically active. Gordon and Kathryn have two children and live Uptown.